We are a team of Yoga practitioners & enthusiast. We have embarked on a journey to help and assist people to live a more pleasant, harmonious life, as close to nature as possible.
We encourage everyone (as we also constantly do), to explore and understand the deeper meaning of our existence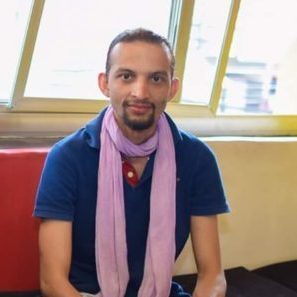 Ananda Bodhi
Yoga Practitioner, teacher and founder of Bodhidham
Bodhidham is the vision of Ananda Bodhi. A spiritual seeker, Yoga practitioner and teacher with years of experience learning & practicing Yoga under revered masters Like Swami Veda from Himalyan tradition,  Swami Yogananda saraswati from siddha hatha yoga tradition, who raised him and initated into yogic path, Kriya yoga tradition and numerous other Masters and yogis of Himalayas; he enjoys giving the knowledge he has gained to others.  He strives to spread the true wisdom for peace, joyful and harmonious living through the practical teachings of  yogic science.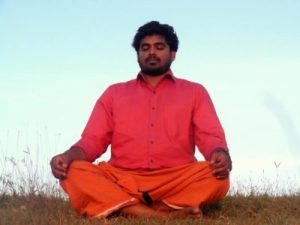 Ratheesh Kochukattil (Shiva)
Yoga Practitioner and teacher
Is an experienced Yoga teacher and spiritual motivator. He trained under the guidance of His holiness Swami Veda Bharathi of Himalayan tradition.
He was born in Kerala and after completing his higher secondary education, as a teenager he took up monastic life in Shivagiri Ashram in Kerala, where he studied Vedanta Philosophy for five years.
After five years in the ashram studying Vedanta, he felt an earnest desire to go on a pilgrimage in the Himalayas.
He traveled all over India barefooted as an ascetic and roamed around the Himalayas, visiting & living in spiritual centers like Amarnath, Badrinath and other parts of the Himalayan ranges.
He met many adepts and sadhus in Himalayas, but when he reached Rishikesh and met his master Swami Veda Bharati, his search for a Guru ended and his real spiritual journey started.
He was initiated into the yogic path and was given strict spiritual vows for five years and followed a disciplined yogic life studying yoga, mediation and philosophy.
At the age of 29, his master asked him to enter household life and share the wisdom of eternal yoga to all true seekers.
Since then he has been sharing his knowledge to all who approaches him.
He has been teaching in many yoga schools in Rishikesh and around India.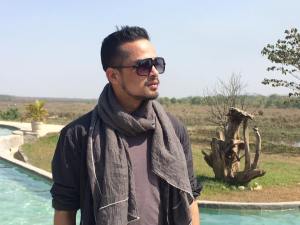 Nirajan Upadhyaya
Event Organizer, Yoga enthusiast
Ex. Journalist, Travel and tours expert for trekking and expedition in Nepal. He has more than 7 years of experience in  the field of tourism in Nepal and is an A-level certified guide for trekking.
He is the managing director of "Himalayan Monk Travels and Treks".
He is a Travel enthusiast with unending urge to love and explore the beauties of nature. He feels passionate to lead other travel enthusiasts to explore the majestic Himalayan ranges, especially in the Nepal.
He strongly believes that hiking in Himalayas is a remedy to heal ones body & soul, and is a must for everyone to get away from the hectic and mechanical life of the cities.